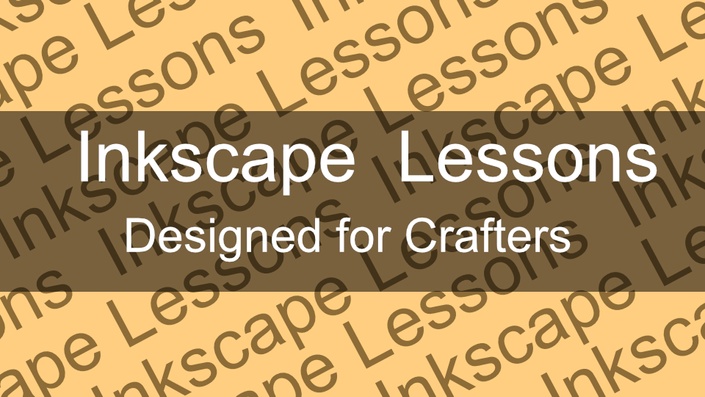 Inkscape Tutorials for the Crafters
Basic Lessons to Get You Started
These lessons are geared towards the beginner out there who really doesn't know where to start when it comes to using this program. These lessons will not make you experts in Inkscape it will only provide you with more tools when it comes to designing your own patterns.
What you can expect from some of the various lessons will be to complete simple tasks like tracing an image, creating shadow backgrounds, creating a blackout effect, & more.
Inkscape is a FREE program and can be downloaded through Inkscape.org.
Your Instructor
I've always loved technology and enjoyed sharing knowledge with others. I've been helping those learn mostly via YouTube and webinars. I try to make things easily understandable without wasting your time.
This course is closed for enrollment.