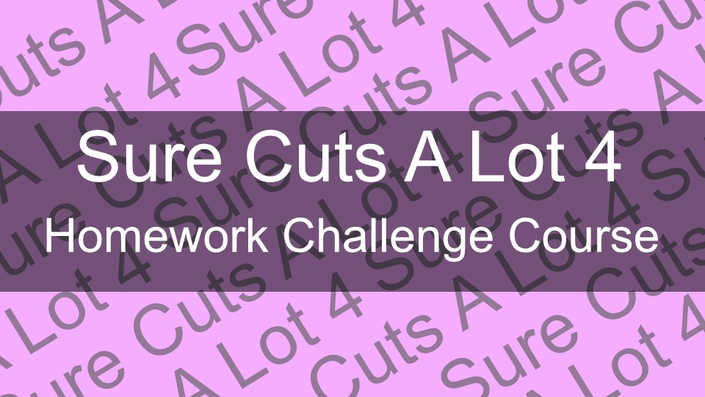 Homework + Group Discussion Bundle
Homework Companion + SCAL 4 Beginners Course + Group Disscussion /Help
Watch Promo
This is a bundle package for the Sure Cuts A Lot Classroom and is a subscription based course. Below are the benefits of this special package.
Bundle Package Details
All the Homework Lessons (past and future). Homework lessons are designed to get you thinking on how to use the tools that are in the program to accomplish a task that you will be able to use in your projects.
Entire Sure Cuts A Lot 4 Course (Over 4 hours of video + more videos are scheduled to be released)
A group specifically for those enrolled in the Homework Challenge Edition. This group will be there for you to ask your specific questions about the Program that may not be covered in the Classroom.
Your Instructor
I've always loved technology and enjoyed sharing knowledge with others. I've been helping those learn mostly via YouTube and webinars. I try to make things easily understandable without wasting your time.
This course is closed for enrollment.